Way to cool word cloud generator
Damn, always had this on my mind but never picked this up…
Checkout "wordle", a cool word cloud generator.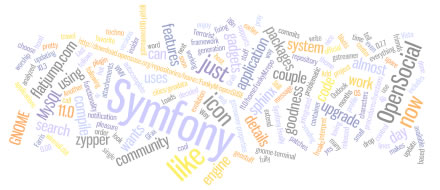 Only missing features seem to be the lack of a Flash implementation (requires JAVA now) and the inability to directly export the clouds as images (for wallpapers etc.; currently you have to screenshot the clouds…).
Off to Tallinn for a week tomorrow, new work is waiting.