Crash against the wall
Almost two weeks ago I had a car accident on my way to a client. Despite driving with regular speed and considering myself a good driver, I managed to smash against a wall on the "Autobahn" with 120 km/h after experiencing the danger of "aquaplaning".
In contrast to my car, I thankfully survived…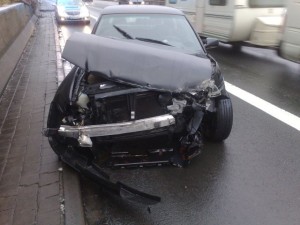 Yet everything is still aching and my brain had to reclaim it's space in my head during the last week but appears to be operational again.
Drive carefully!