Spam with creativity and just use HTML tables
Hilarious. Using a

to infect my eyes with even more Viagra. At least that way it is easier to understand than "V3ia6r4".
They are past ASCII Viagra already, ain't they?
About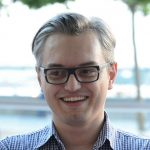 Life, Code, Music, Media, Art and Currywurst.
Martin Szulecki aka psp250, FunkyM, Hardlife, sukimashita.
CEO of mirell.com
Maintainer and lead architect of the libimobiledevice FOSS project.


Pages
Links