The following pictures are design ideas with different styles in an
effort to create a common logo for the D programming language community.
Due being just ideas, they are open for discussion and further changes.
All logos are available as scalable vector graphic (SVG).
Simply replace the image extension from ".png" to ".svg".
Guide:
Modern Style (Yeah Web 2.0 we come!)
Scalable/Vector
Tango color scheme as a base
No sharp edged outlines
Work on light/dark backgrounds
"Emblem" character but stay flexible for other types
Transport a message and/or be suitable for self-marketing
Ease creation of derivative art (icons, banners etc.)
---
Images
A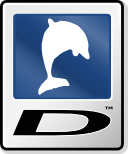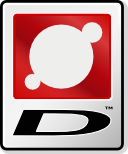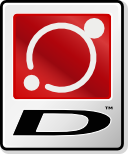 B

C

D


E



F


COPYRIGHT © SUKIMASHITA 2006-2018
ALL FREE TO USE. ONLY SELLING THESE IMAGES IS PROHIBITED.