Work, work and work. That's how to describe the big fraction of my current schedule and the result is a decreased sexyness in post frequency on this blog (I'll debug it).
I managed to update the applications in my openSUSE repository and most should now be available in the latest versions and build for 10.3. Also Florian was so kind to add a few new goodies there, too:
blueman, blueproximity
dsniff
Miro
gthumb
gedit (python enabled) and gedit-plugins(-extra)
rhythmbox 0.11.5
transmission
Miro
gfax (heavily "to be upstreamed" patched, theme support, bugfixes, loads of UI improvements)
gcc-d (openSUSE based D language compiler)
evolution-pst-import-plugin (Directly export PST in Outlook and import it in Evolution)
evolution-statusicon (Adds a small notification area icon to hide/show Evolution)
evolution-tnef-attachments (If you receive those "winmail.dat" attachments, try this)
gnome-device-manager (HAL based device manager)
openSUSE 11.0 is nearing completition and from what I can see it is shaping up to spawn another "this year is the year of Linux" spam flood once released.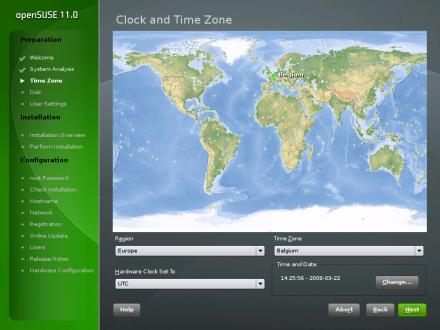 After returning from a business trip I also noticed something pretty cool has arrived: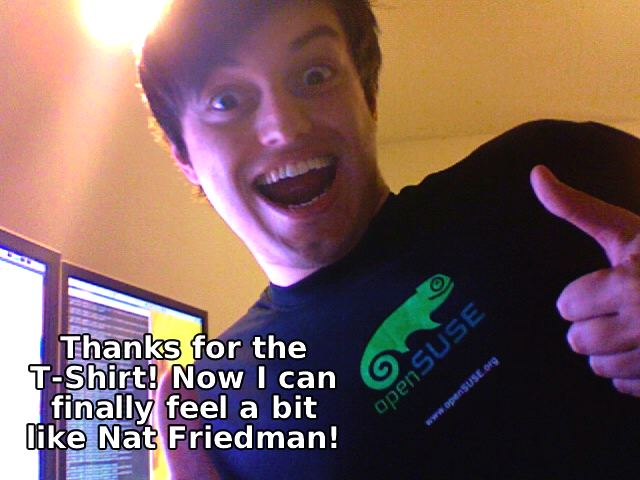 Hugs go out to to JP Rosevear for sending stuff to people with weired IRC nicknames.
In other news, in case you missed it, GNOME 2.22 has been released and the iPhone SDK myths have finally be unveiled.
Now back to my attempts to grow myself two additional arms for coding…